His latest release I KNOW from Elypsia Records is a quintet of Detroit inspired remixes of the song "I Know".
Inspired by Kevin Saunderson, his original TECHNO MIX (7:06) is a hardcore and high energy track with intensity to match the wildest of crowds.
The EP also contains 3 remixes of the track, each exposing and accentuating the brilliant aspects of his complex tune.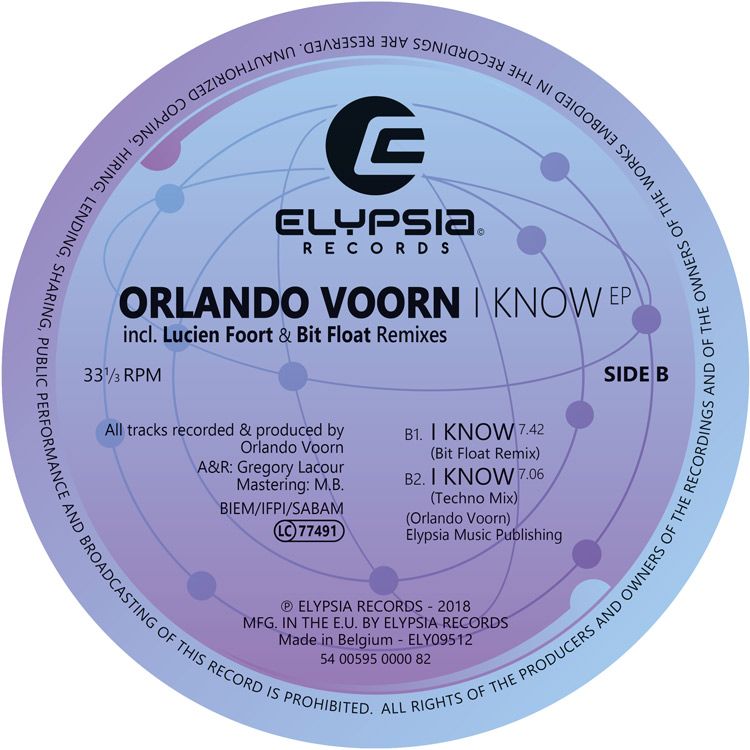 It begins with the LUCIEN FOORT REMIX (6:41), a lively big room hit with a punch fit for an epic Saturday night.
UK MIX (6:46) follows with subtle electric melo- dies and rhythmic drum and bass patterns that give listeners the feel of wonder and excitement under a clear starry sky.
With a clean and gravitating groove BIT FLOAT REMIX (7:42) would fit perfectly in any Ibiza party with flair and style.
This release is a masterpiece of its own and nothing less than the product of a man who was born with beats and melodies ingrained in his soul.