'Cinema' is a brilliant snapshot of both artists working together in unison, with Fabrice providing his trademark 'high tech funk & soul' sound alongside Wolfgang's keen, tried and tested ability to fuse clever pop inspirations and catchy vocals through the use of robotic mechanics. Perfect music which balances the headphones and dancefloors on the horizon.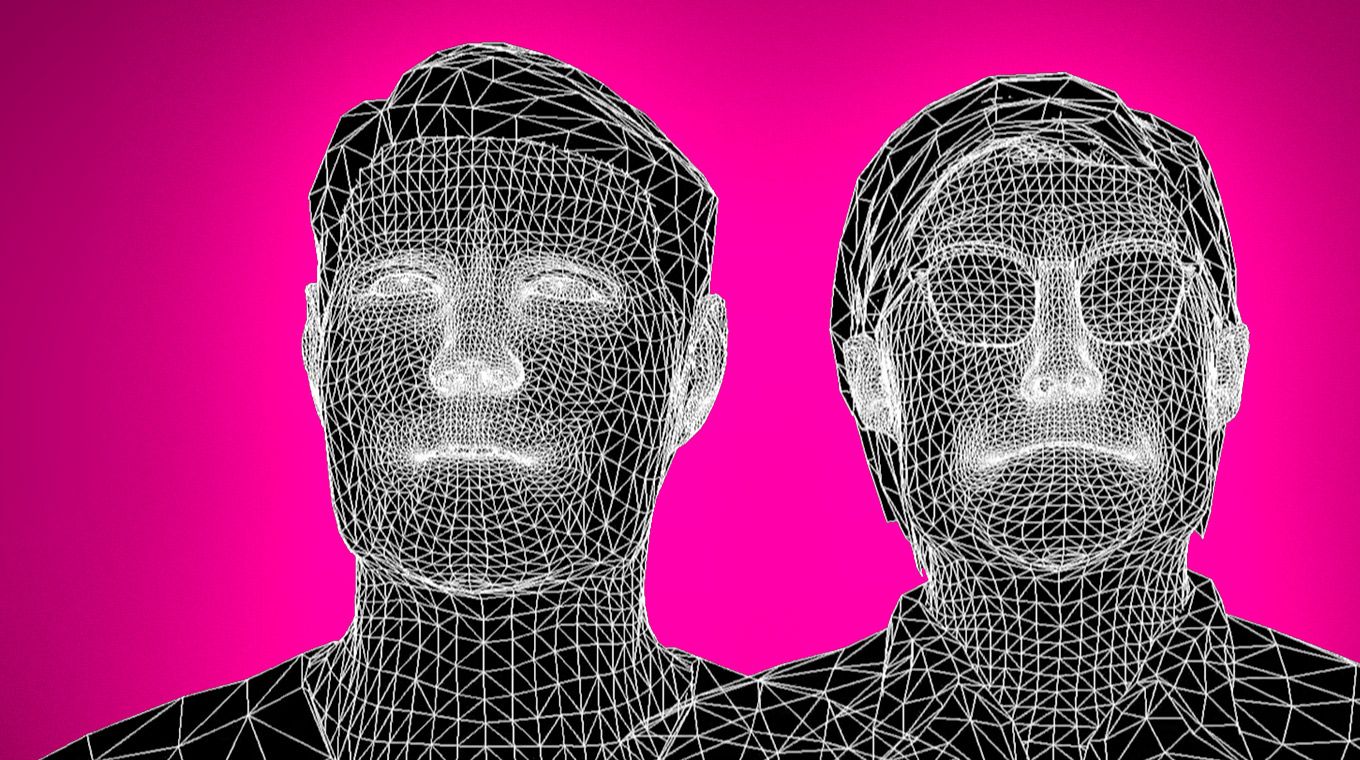 Five versions are on hand with the EP, including the original version of 'Cinema', a French version of the original, as well as a remixes from Detroit's Ectomorph, UK Electro kingpin Carl Finlow, and Dutch synthesis maestro Versalife aka Conforce.
The original version of 'Cinema' is a gorgeous slice of sonic wizardry designed for exploring the borders between underground electronic club music and pop sensibilities. Catchy vocals play alongside a multitude of synth textures, coexisting perfectly in a melodic mélange equally as pleasing to the ears as the dancing feet. Catchy and clever vibes in equal doses.
Detroit legend Ectomorph's 'Sinema Mix' strips away the main elements and twists the original into an analogue heavy, heads-down drum workout saturated with carefully calculated effect manipulations to the vocals. Equal parts trippy and relentless, the remix is a broken beat workout designed to melt minds, fully ready for a dark concrete warehouse when permissible.
Electro legend Carl Finlow (Random Factor / Silicon Scally) delivers an interpretation of the original which stays loyal to the playful pleasantries of the original version. The signature bouncy, staccato-tinted grooves from Mr. Finlow are at center stage, with the UK producer fully embracing the original vocals and musical elements. A crisp, clean and precise remix, just as expected.
Versalife(aka Conforce) brings his beloved Dutch electronic style to higher levels with his take on the original, fully utilizing (what feels like) each and every one of his favorite machines from within his studio. Aggressive, quickly moving mischief is the name of the game with his remix, complete with sharp, attention-grabbing synths stabs and punchy, powerful drum programming.
Rounding out the EP is a special bonus version of the original, aptly titled the 'French Version' for reasons you'll be quick to discover once you listen closer to the lyrics within the tune. Yep – the spoken word bits have merged from German to French!